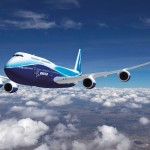 There's been news about raising Myanmar air fares among the Myanmar travel agents and frequent flyers to Myanmar for about 8 days now. However, there's good news if you're planning on traveling to Myanmar: domestic air fares will remain unchanged. About 10 days ago, local air lines received a letter from Ministry of Energy, stating that they will raise up the aircraft fuel (JE – A1) prices, so the private line fares jumped up to 7,000 Kyats ($9 USD) for the locals and about $15 USD for the foreigner travelers.
Due to a report from 7 Days News Journal, Ministry of Energy reconsidered their decision about raising up the air craft fuel (JE – A1) prices. The Ministry of Energy announced that the selling price of aircraft fuel will remain at 6,500 Kyats ($8 USD) per gallon. The price will remain unchanged starting from 6th of March, 2012; the 7 Days News Journal reported in its breaking news report.
"As the aircraft fuel price will remain unchanged. We will also cancel the new air fares which we raised up just to match up with the new fuel surcharge. Local air fares will remain unchanged.  It will be the same for all local airlines in Myanmar. They will also cancel the new air fares." told by one of the officials from Air Mandalay, one of the domestic air lines of Myanmar.
If Ministry of Energy did not reconsider the aircraft fuel price, the new fares will become effective starting from 8th of March, 2012, but with this good news, everything is back to normal.  "It is really good. As you know, we usually pre-sell our domestic tickets; we cannot take extra charges for the sold tickets.  It will be the loss to our companies, but now it is a relief to hear this good news." told by one of the staff from a local travel agent inYangon.
An experienced Myanmar travel journalist from Australia also told that, "The news that there will be no fuel surcharge on domestic air tickets is heart-warming news. Only then we can compete with our neighboring countries price-wise as flights are one of the most expensive parts of a traveler's expenses.  But any policy decision must be rational and reliable. Only then, our Myanmar tour companies can gain the credence from our overseas counterparts.