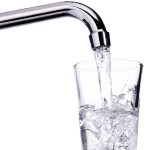 Yangon, Myanmar tax law – Yangon Development Committee provided a statement last Thursday that they will raise tax rate concerning water supply which will start to take effects on 1st of April 2012. April is the start of 2012/2013 financial year and this statement was made known at a private meeting between superintendent of Yangon Development Comittee's engineering department, U Soe Myaing, and media journalists.
"Currently, the government is spending 47 Pyars (cents) per gallon and charges 25 Pyars to the home owners and 35 Pyars to the businesses and factories.  Government is providing water supply with a loss." He said on a meeting with media journalists which was held at his office.
"But on the bill, charges are calculated with a unit based on gallon. One unit is equivalent with 220 gallons and currently home owners need to pay only 55 Kyats per unit and 77 Kyats for the business and factories owners." He said.  "Those rates are calculated based on 800 Kyats per
1 US dollar" He added.
The new rate will be 40 Pyars per gallon for home owners and 50 Pyars for the business and factories owners.  So it will be 88 Kyats per unit for home owners and 110 Kyats for business and factories owners. It is about 10 cents and 14 cents respectively. Until July 2005, it was 3 Pyars per gallon and rose to 25 Pyars for home owners and 35 Pyars for business and factories owners in August.  Since then, the rate remains unchanged.
Moreover, every home, business and factories will be required to install metering gauge for the exact measurement of water usage.  Currently Yangon Development Comittee installed metering gauges at some premises but some are still paying the fix rate. Yangon Development Comittee
started to install metering gauge 7 or 8 years ago, but some premises still do not have metering gauge for many reasons.  But now, Yangon Development Comittee has stated again that every home, business or factory need to have a metering gauge.
Regarding the statement made by Yangon Development Comittee, they are providing water to the city from 5 sources and citizens from Yangon are consuming 160 million gallons per day. Even though the committee is distributing160 gallons per day, it is still not enough for the city dwellers. As the committee is distributing water supply only at certain time of the day, Myanmar citizens usually need to wake up at midnight or early in the morning to pump the water into their home water tank.