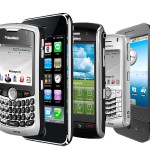 Yangon, Myanmar: Before hosting and celebrating the 27th Sea Game in 2013, the Myanmar government will upgrade current telecommunication system to fit the needs and to be with the same standard as the ASEAN countries, told by U Thein Htun, minister of Ministry of Post and Telecommunication on February 28th. National workshop on ICT for Inclusive Socio-Economic Development and Poverty Reduction was held on February 27th and 28th in Myanmar Convention Centre; Nay Pyi Taw, the new capital of Myanmar.
The above statement was declared by the minister of Ministry of Post and telecommunication on the closing ceremony of ICT workshop. "The main problem we are currently facing is the needs of infrastructures.  We need to build more basic buildings, but if we get more participation from private sectors, IT sectors, and other sectors, we can reach our goal in near future." told by U Thein Htun, the minister.
During the 27th Sea Games, to update news, scores from international sports journalists and media, Myanmar is currently in demand of high speed internet connection such as Wimax, Wifi etc. Plus, much more reliable mobile telecommunication network and infrastructure are also needed for the athletes who will participate in the Sea Games. Because of the athletes and representatives from various countries, International Roaming System is also needed for the current telecommunication system.
Second Vice President, Dr. Sai Mauk Kham, also a chairman of 27th Sea Game preparation committee discussed in third preparation meeting that training grounds and "Sports Village", where hostels and lodging houses will be located, need fast internet connections.  He discussed about how the committee should implement the infrastructure for high speed internet connection in training grounds and Sports Village. He also asked the officials to make sure all the athletes and media to be able to use the convenient telecommunication system, such as Internet, Email and mobile networks in 27th Sea Games.
With regards to "30 million mobile phones" project set by ruling government, 4 million mobile phone SIM card will roll out in this month as the first year project plan. There are some rumors spreading that ruling government will sell new mobile SIM cards with lower price, about 300,000 Kyats (about 365 US dollars), which was previously sold with 500,000 Kyats (about 610 US dollars).