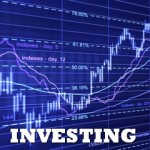 Yangon,Myanmar: Foreign investment law in Myanmar, which allows foreign investors to invest in Myanmar fully in long term land permits, detaching tax and law for intellectual property will be established in Myanmar before the beginning of new fiscal year, Weekly Eleven News Journal reported.
"As the new foreign investment law is a lot more adequate than the previous one, I believe more foreign investors will pour into Myanmar.  This foreign investment law is based not only on the law of developed countries but also takes into account the investment law fromVietnam,Cambodia, andLaos.  That is why it will persuade international countries and I am quite sure that interested countries will approach us in the near future.  I have heard that it will enact before the beginning of upcoming fiscal year", mentioned Dr. Nay Zin Latt, one of the President counselors.
Under the new foreign investing law, a foreigner can form a joint venture with the government departments or other individuals. With regards to the proper legal forms, it can be done as a sole propriety or as a limited company.  If it is formed as a limited company, the government's capital should be at least 35 percent of the total capital amount invested.
The new investment law in Myanmar will cover: machineries, machine spare parts, tools, essential products which are not available locally, licenses, brands, copy rights, invention copy rights, intellectual properties such as architectural designs,  professional subjects are included in categories of investable capital.
According to the newly formed foreign investment law, new investment commission will also be evident.  The commission will handle land usage, exemption and tax relief for example. According to the investment capital put forth the commission will allow 30 years for the initial permission and will provide 15 years extension periods.
If foreign investors think their investments should be tax-free, they can apply to for an investment commission; income tax can be waived for 5 years (including the first year of formation of the business) upon production and service businesses.  Moreover, the commission will lift income tax or relieve some tax depending on the achievements of the foreign investor and the overall business.
If the foreign investor makes a fund from the profit and reinvests the fund within one year, income tax will be waived upon those profits or some taxes may be relieved.  Weekly Eleven News Journal also reported that many more tax exemptions policies are included in the new investment law.