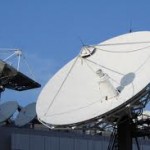 Yangon, Myanmar: The Myanmar Post News Journal reported that companies from Asia Telecommunication Industry are interested in investing in Myanmar's telecommunication market and expecting to get a share of this growing market. Telecom giants and investors in telecommunication industry are starting to get aggressive in this market particularly when it comes to SIM cards, mobile phones and infrastructure developments.  Even though there's increased investment interest in Myanmar telecommunication industry, these companies or private investors do have some setbacks when it comes to the laws and regulations of Myanmar government, The Myanmar Post News Journal reported.
As Myanmar opens its doors to foreign investment, it is said that, the government would be more open to foreigner investors to invest in Myanmar telecommunication. A senior researcher, U Tin Maung Than explains that, "People that had money, bought mobile SIM cards on the black market.  It happened in the last 10 years.  Now, those SIM cards which did cost about $3,050 US dollars are now being sold for $610 US dollars.  That is why if a private company sells a SIM card for $100 US dollars, there's a definite profit to be made still".
Currently,Myanmar telecommunication is monopolized by Myanma Post and Telecommunication (MPT) which is under government control and no other private company can invest in telecommunication industry.  Mr. Bertrand Bidaud, vice chairman of Gartner Research said that, Myanmar can be a big market for the company like SingTel, a large player in the telecom market in Singapore. Myanmar is one of the close neighboring countries in ASEAN and it can be a big hit for Singaporean telecom company looking at investing in Myanmar telecommunication industry.  Gartner Research also said that local investors are also capable of investing in telecommunication industry of their own country but it is still risky to invest in a country like Myanmar for the moment.
Steve Durose, a senior executive from TMT (Asia Pacific) told that "Only one thing; to invest in a new market, especially if the investment is large, the laws and regulations need to be trusted".  The main drawn back therefore remains at the legal stage and rests within the government ability to form clear laws and regulation with regard to the telecom investment inMyanmar. If these laws are determined and are in favor for both the Burmese people and foreign investment, the market may present a lot of opportunities.